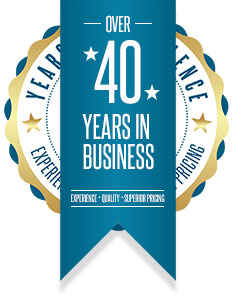 OUR PROUD HISTORY
OVER 40 YEARS IN THE BUSINESS
Professional Recognition is the premier manufacturer of plaques and recognition crystal displays for individuals and businesses all across the country. With over forty years of experience, we've established a loyal client base due to our superior customer service and high quality products.
We have developed the most sophisticated technology to bring you the best products on the market. Our experience, knowledge, and passion for excellence and professional set us apart from the competition.
OUR PROMISE
SUPERIOR CUSTOMER SERVICE, QUALITY & PRICING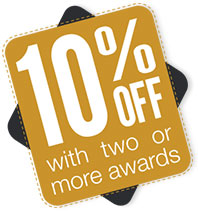 Customer service is an important objective at Professional Recognition. We go out of our way to ensure each customer's products are accurate, and received in a timely manner. We always provides free shipping and a 10% discount for ordering multiple awards!
In a continuing effort to provide superior customer service, we also offer a fifteen day unconditional money back guarantee on our products. If for any reason you are not 100% satisfied with your order, you may ship it back to us within fifteen days for a full refund. All plaques are lifetime guaranteed.
OUR PRIVACY POLICY
PRIVACY AND PROTECTION ARE PARAMOUNT
We are committed to the security of our customers' private information. We collect customers' name, email address, shipping and billing addresses, phone number, and credit card information solely for the purposes of fulfilling product orders and email notification of future recognition. This information is neither shared, sold, nor distributed to third-parties for any reason.
Additionally we track customers' demographic information using Google Analytics cookies for the purpose of better serving our customer base. As a part of Google Analytics, this information may be shared with Google. By this disclosure, customers are aware that their personal data is being collected. If a customer would like to request a copy of all current data on file, he or she may submit an inquiry via the ProRecognition contact form, by phone at 866-654-0404, or by email request to info@prorecognition.com.
All data gathered by or transmitted within the ProRecognition website is encrypted by a 2048-bit Secure Socket Layer (SSL) certificate provided by Comodo.
Third-party advertisers are not permitted to advertise on the ProRecognition website, nor solicit to Professional Recognition's customer base.